James & George Collie is one of the longest-established legal practices in the North-east of Scotland dating back to 1841, with the current partnership being established in 1856. This Aberdeen based lawyers firm are proud to be part of the fabric of the business community in the Aberdeen area of Scotland and believe our experience and solid foundations underpin the full range of legal services we offer including Commercial Lawyers, Corporate Lawyers, and Employment Lawyers.
Tony Dawson, deals with a wide range of legal matters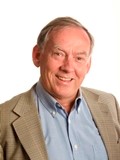 encompassing Private Client, Commercial Property, Sports Law, Licensing and Employment as well as overseas property transactions. Educated at Robert Gordon's College and Aberdeen university, Tony, a former holder of the Scottish and British Universtiy Badminton Titles, was capped for Scotland at all levels at that sport and represented Scotland at the Commonwealth Games in Edmonton in 1978. He also won many North East tennis titles during his tennis career and represented Scotland at that sport in France. A keen athlete, he completed 26 marathons which goes a long way to explain his two metal hips and aged knees! He is well known in North East Business and sporting circles having held various public appointments over the years, including founder Chairman of Aberdeen Sports Council, Chairman of Aberdeen Petroleum Sports and Country Club, Chairman of the Russell Anderson Testimonial Committee, Chairman of the Chris Anderson Advisory Trust, Director of the UCAN Urology Cancer Charity, Chairman of Friends of Duthie Park, current Vice Chairman of Sport Aberdeen as well as a former advisor to Sports Scotland on several different sports.
In 2007, his sporting achievements were recognised by his selection into the Aberdeen Sporting Hall of Fame. He also features in the book of Aberdeen's Greatest Sportsmen titled "Granite Legends Aberdeen Sporting Heroes". In 2008, he was accredited by the Law Society of Scotland as a specialist in Liquor Licensing Law. He is past President of the Society of Advocates in Aberdeen and a current Burgess of Guild for the City of Aberdeen.
For all enquiries please email Tony Dawson on a.dawson@jgcollie.co.uk, or telephone 01224 581581, our office address is: 1 East Craibstone Street, Aberdeen AB11 6YQ
For ClubSport Aberdeen affiliated Sports Clubs, James & George Collie will offer discounted services.